Vernon Morning Star Article. March 4, 2016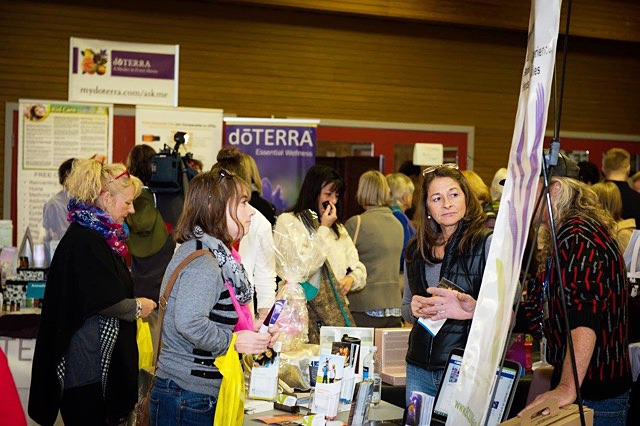 Anyone seeking a little wellness for their mind, body or soul can find an array of options in town this weekend.
Poor Ashleigh is a little camera shy... if only I had the years on stage and on camera that Chris Madsen has had.
MORNING STAR NEWSPAPER ARTICLE: February, 2014
Co-founder Ashleigh Magill is looking forward to this weekend's Body & Soul Wellness Fair, March 1 and 2 at the Vernon Recreation Centre, along with Marcel Mallette of Mountain Acupuncture & Laser Therapy.
WELLNESS FAIR BRINGS BODY AND SOUL TOGETHER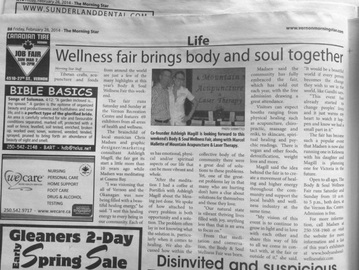 Tibetan crafts, acupuncture and foods from around the world are just a few of the many highlights at this year's Body & Soul Wellness Fair this weekend.
The fair runs Saturday and Sunday at the Vernon Recreation Centre and features 69 exhibitors from all areas of health and wellness.
The brainchild of local musician Chris Madsen and graphic designer/marketing consultant Ashleigh Magill, the fair got its start a little more than 10 years ago while Madsen was meditating at Cosens Bay.
"I was visioning that all of Vernon and the Okanagan was now being filled with a beautiful healing energy," he said. "I sent this healing energy to every being in our community. Each of us has emotional, physical and/or spiritual aspects of our life that can be more vibrant and whole.
Read more ...